Dales & Peaks Estate Agents Livery Design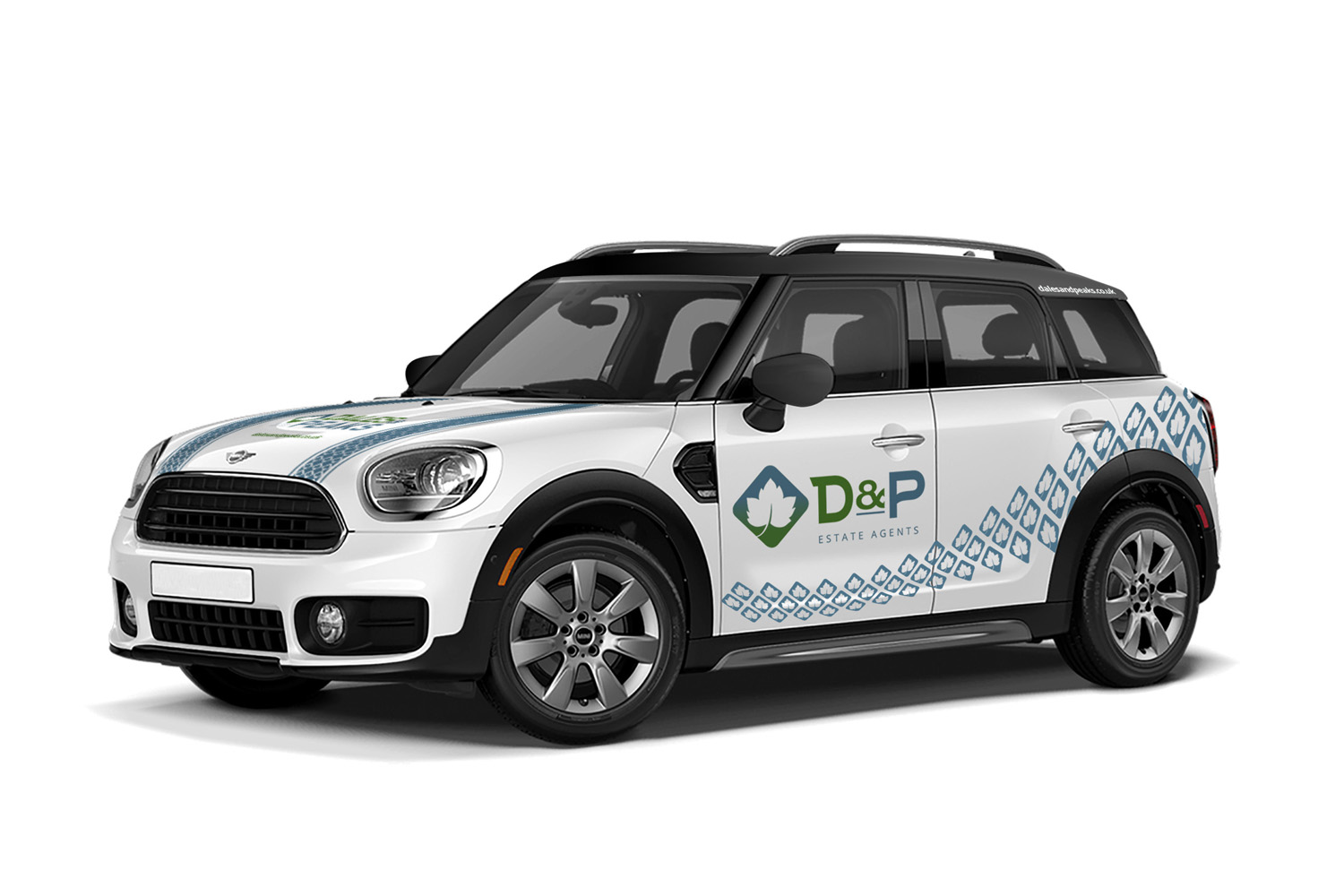 Dales & Peaks Estate Agents asked us to develop their existing brand ID across a range of on and offline marketing material.
As their business is expanding with the launch of two new offices, they were keen to maximise their visibility across the operating area with a new fleet of Minis. The brief was for the cars to look fresh, dynamic and in keeping with the brand.