Mandale Homes Campaign Creative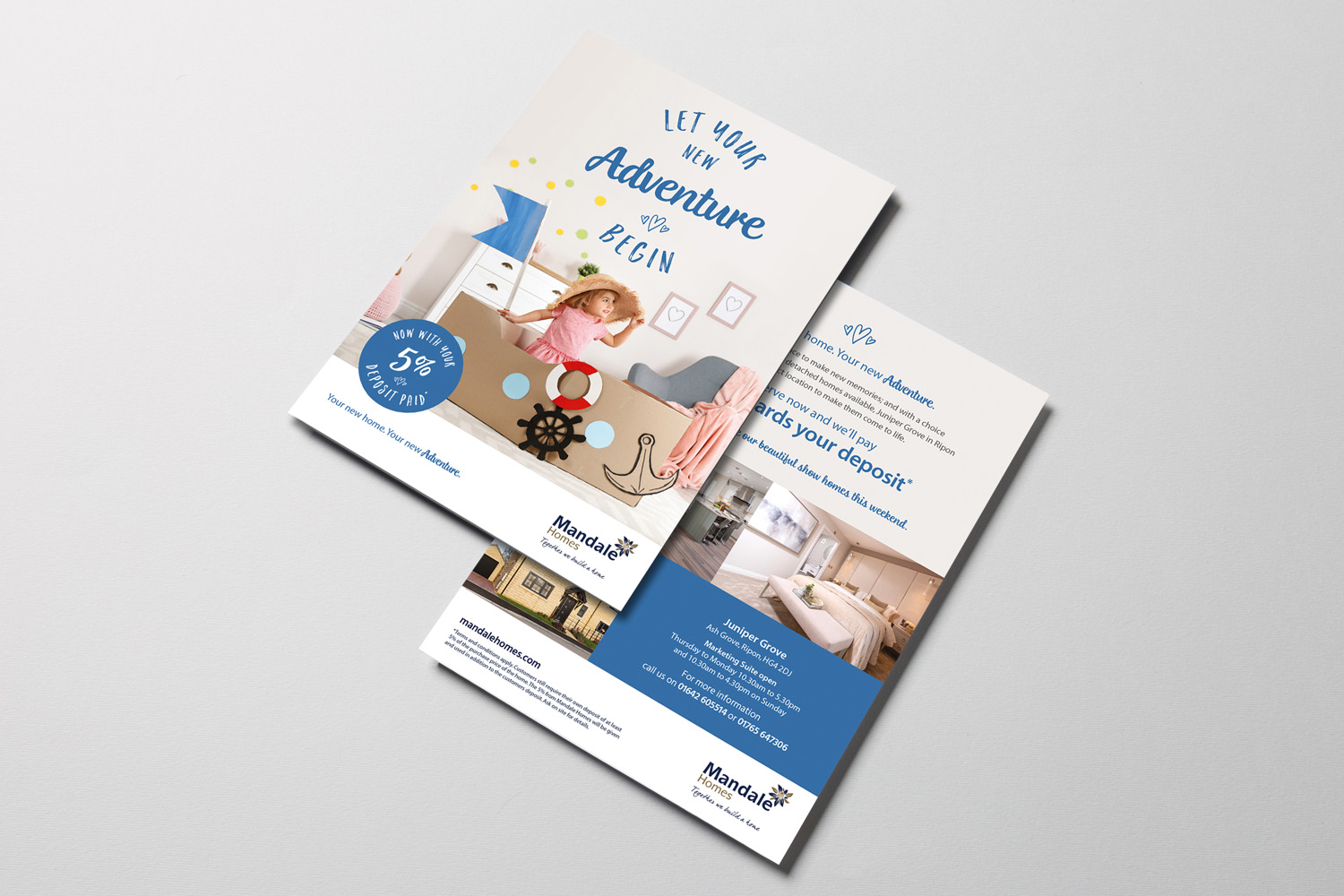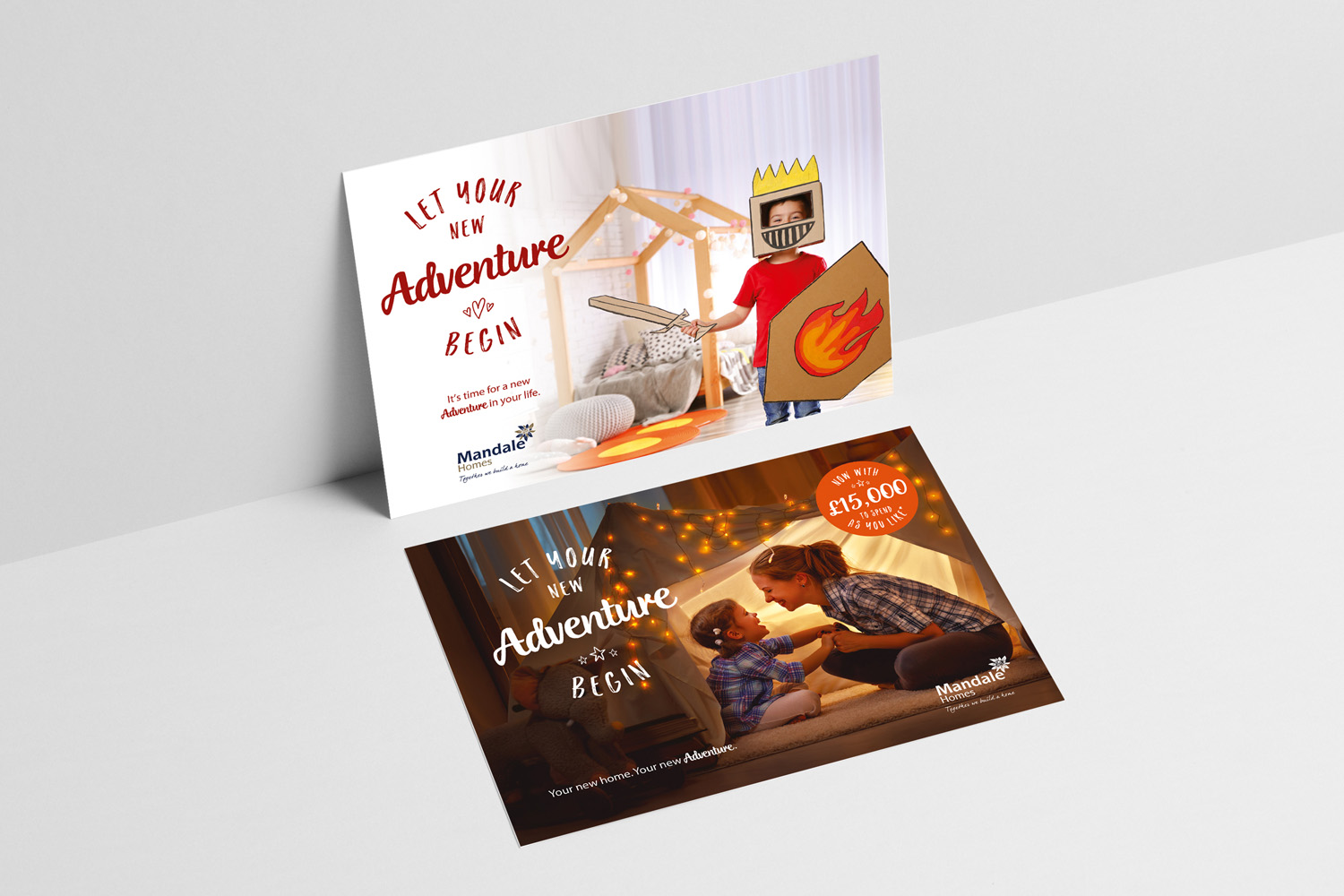 Skratch produced a series of designs for an integrated campaign for Mandale Homes to promote their developments in the busy New Year sales period.
'Let your new adventure begin' was aspirational and lifestyle-led by using images that were suggestive of how family life would be in a brand new home. It was adapted in various colourways for each of the developments before being rolled out across press, direct mail, Facebook and Instagram, email campaigns, online banners and outdoor poster sites.