Mandale Homes Direct Mail Design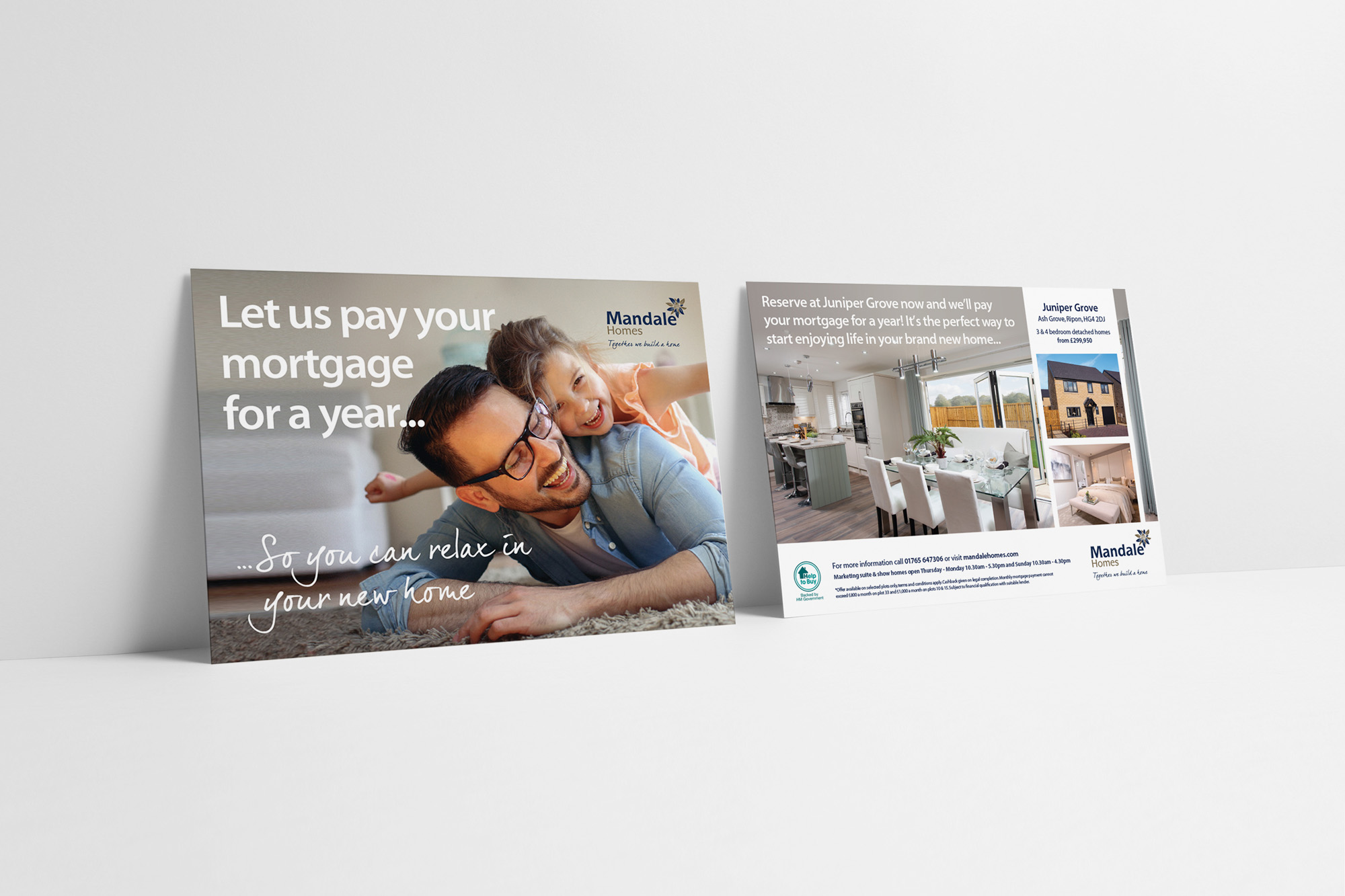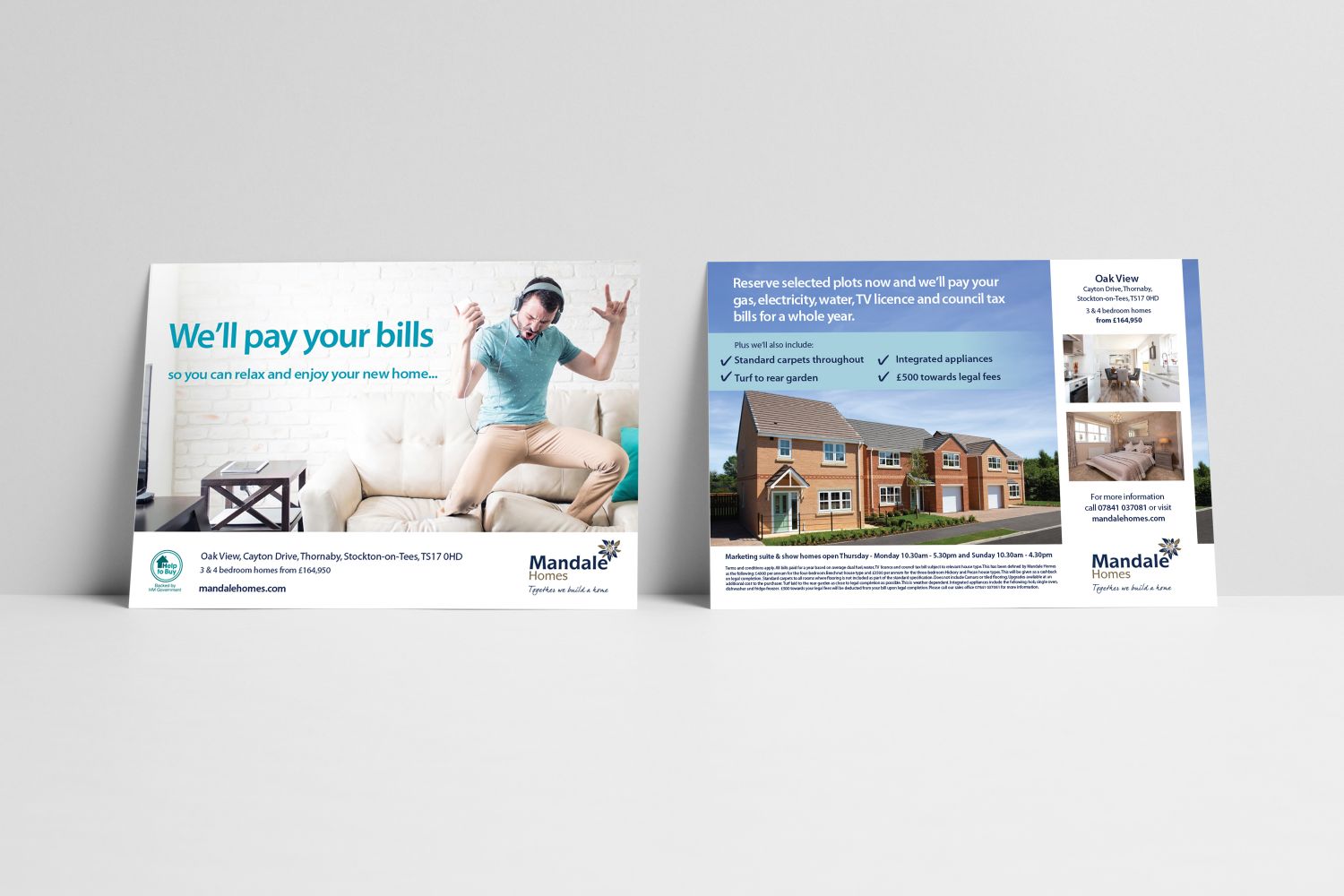 Skratch are the lead creative agency for Mandale Homes. This involves the development of marketing campaigns to drive customer interest to the website and their developments across the North of England.
Direct mail is one of the channels often used for both internal and external databases. The creative freedom given by the client whilst working within a set of brand guidelines always gives us the opportunity to deliver stand-out work.